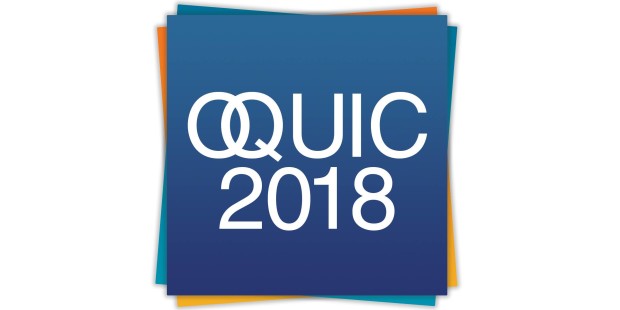 OQUIC 2018 FAQs
What is OQUIC?
OQUIC, the Ontario-Quebec Undergraduate Immunology Conference, is an annual showcase of immunological research from undergraduate students of Ontario, Quebec, and this year all of Canada. This two-day symposium will consist of competitive research presentations, keynote speakers, networking, and social events.
Where will OQUIC be held this year?
OQUIC 2018 will be held May 5-6, 2018 at the University of Toronto.
When will I know my abstract is accepted for OQUIC?
Abstracts are accepted on a rolling-basis. Applicants will be informed of their results within 4 weeks of
their submission.
What is the format of the presentation?
All presentations are to be delivered orally using slides formatted on Microsoft PowerPoint. Each speaker will be allotted 10 minutes for the presentation of their findings and 5 minutes for ensuing discussion.
My research is on _________ am I eligible to present at OQUIC?
You are encouraged to submit an application to present at OQUIC if you believe your topic will sufficiently contribute to our current understanding of the field of immunology. Our selection committee will review each application on a case to case basis.
Can I be given a travel or accommodations grant if I live within the Greater Toronto Area?
Students travelling from outside the GTA will be given preference for travel and accommodations during OQUIC. Students living within 90 minutes travel from the University of Toronto are dissuaded from requesting the travel grant.
Eligibility
• Applicants must be undergraduate students attending or recently graduated from
universities in Canada.
• The topic of the oral presentation must be immunology-related.
• The research data being presented shall not have been published at time of registration.
• Applicants must have obtained their supervisors' approval to present the research.
Terms & Conditions
*It is the participant's responsibility to retain all travel receipts and fill out a reimbursement request at the
end of the conference.
*The travel grant will only cover reasonable expenses incurred for ground transportation. For example,
you should book your travel fares in advance of the conference.
*Taxi expenses during participants' stay in Toronto will not be covered.
*Participants who require accommodation will be arranged at University of Toronto residences.
*Breakfast, lunch, dinner will be provided on Saturday May 5th; breakfast and lunch will be provided on Sunday May 6th. Only participants presenting research projects will be guaranteed all meals; the availability for other participants is dependent on overall conference attendance.