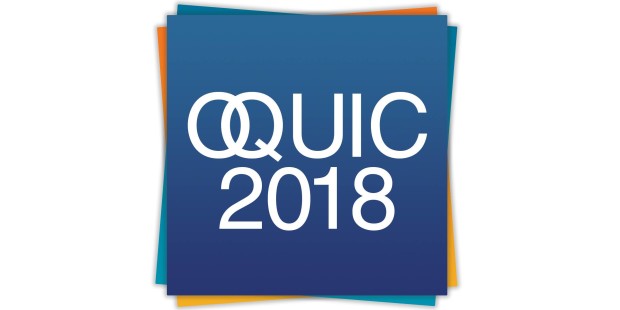 What is OQUIC?
OQUIC is a cross-provincial, 2-day symposium of undergraduate immunology research. Students throughout Ontario and Québec are hosted at the University of Toronto and allowed to present their research findings through a competitive oral presentation. In addition to students from the University of Toronto, former OQUIC participants include students of Western University, McGill University, Waterloo University, Queen's University, McMaster University, and Université de Montréal.
OQUIC is completely free of charge for attendees and participants from outside of Toronto may be eligible for additional awards to cover their travel and lodgings. OQUIC's 2-day schedule includes competitive presentations, keynote presentations from world-class immunology researchers, networking opportunities, and social mixers.
The 10th annual Ontario-Québec Undergraduate Immunology Conference 2018 Overview:
Date: Saturday, May 5th to Sunday, May 6th, 2018
Location: University of Toronto, MSB Rm2170
Eligibility: All undergraduates enrolled in an accredited university in Ontario or Québec whose (unpublished) immunology-related research project is conducted under faculty supervision are encouraged to apply.
This year OQUIC is proud to host two keynote presentations from leading Canadian immunologists: Dr. Slava Epelman (University of Toronto) and Dr. Ciriaco A. Piccirillo (McGill University).
How to Apply: Applicants must fill out an application form with their supervisor's consent. Forms are now available here. The application deadline is April 6th, 2018 at 11:59PM. Please submit the applications to immsa.immunology@gmail.com. Applications and travel grants are accepted under rolling basis. Applicants are encouraged to read the F.A.Q. section before applying.
We look forward to seeing you there!