IMMSA Events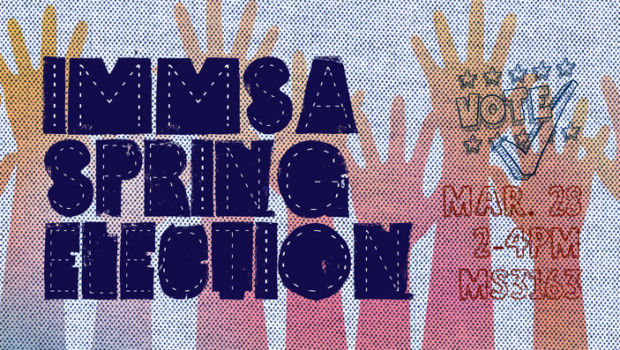 Published on March 11th, 2014 | by Heng Sun
0
IMMSA Spring Election
Hello IMM students,
Do you want to practice your leadership skills and contribute to one of the most active course unions on campus? Then wait no longer and run for a position with IMMSA! All of our current senior positions are open to students represented by IMMSA.
And if you do not intend to run, please come support and vote for your future council! All IMM students represented by IMMSA are eligible to vote.
Free refreshments will be provided to attendants.
Positions Available:
Two Co-Presidents
One Vice-President
One Secretary
One Events Coordinator
One Treasurer
One 4th-Year Representative
One 3rd-Year Specialist Representative
One 3rd-Year Major Representative
One Webmaster
Guidelines:
1. Candidates will be allowed a 2-minute speech to support their elections.
2. No prior registration is required for candidates, and running for multiple positions is allowed; however, a candidate will only be elected once.
3. Co-Presidents must run in pairs, whom normally have previous contributions to IMMSA.
4. All other positions are open to students represented by IMMSA.
4. Voters need to bring their T Cards alnd sign in to confirm their eligibility to vote.