IMMSA Scholarship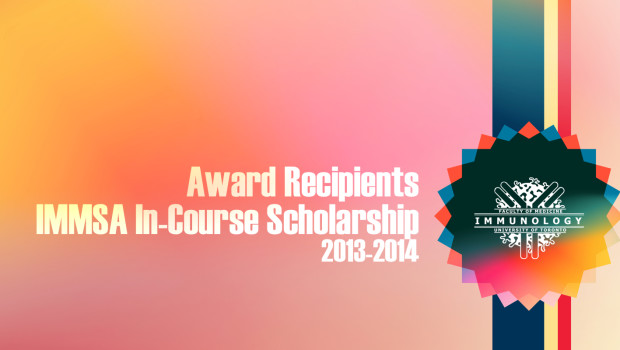 Published on February 27th, 2014 | by Heng Sun
0
2013-2014 IMMSA In-Couse Scholarship Recipients
Dear students,
IMMSA has the great pleasure of sharing with you the recipients of the IMMSA In-Course Scholarship program, which distributes a total of $1,000 to the students of our community who have achieved academic excellence. Our awards focus on the academic achievements of specialist, major, and minor students, emphasizing the achievements from IMM-entitled courses. Our scholarship celebrates and furthers recipients' hard-work in their education.
It is our hope that our awards program, in addition to recognizing the exceptional work of our students, also inspires all members of the community at the University of Toronto. In that spirit, We are proud to present the students we have recognized this year. In addition, IMMSA would like to thank all the students applied this year and congratulate on their achievements as well.
4th-year Recipients:
Anna Zakharova (Specialist)
Kaveh Farrokhi (Major)
Kun Shen (Major)
3rd-year Recipients:
River Jiang (Specialist)
Angela Han (Major)
Maya Deeb (Major)
2nd-year Recipient:
Melissa Ge (Specialist)
Please join us in celebrating the work of these exemplary students.
Best wishes and warm regards,
Heng Sun & Lucy Chau
Co-Presidents, Immunology Students' Association