IMMSA Gear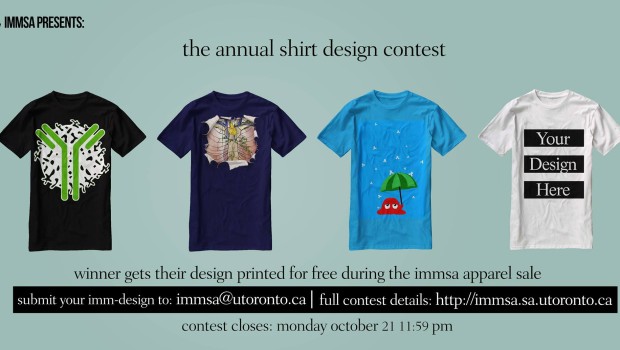 Published on October 3rd, 2013 | by Brandon S
0
T-shirt Design Contest!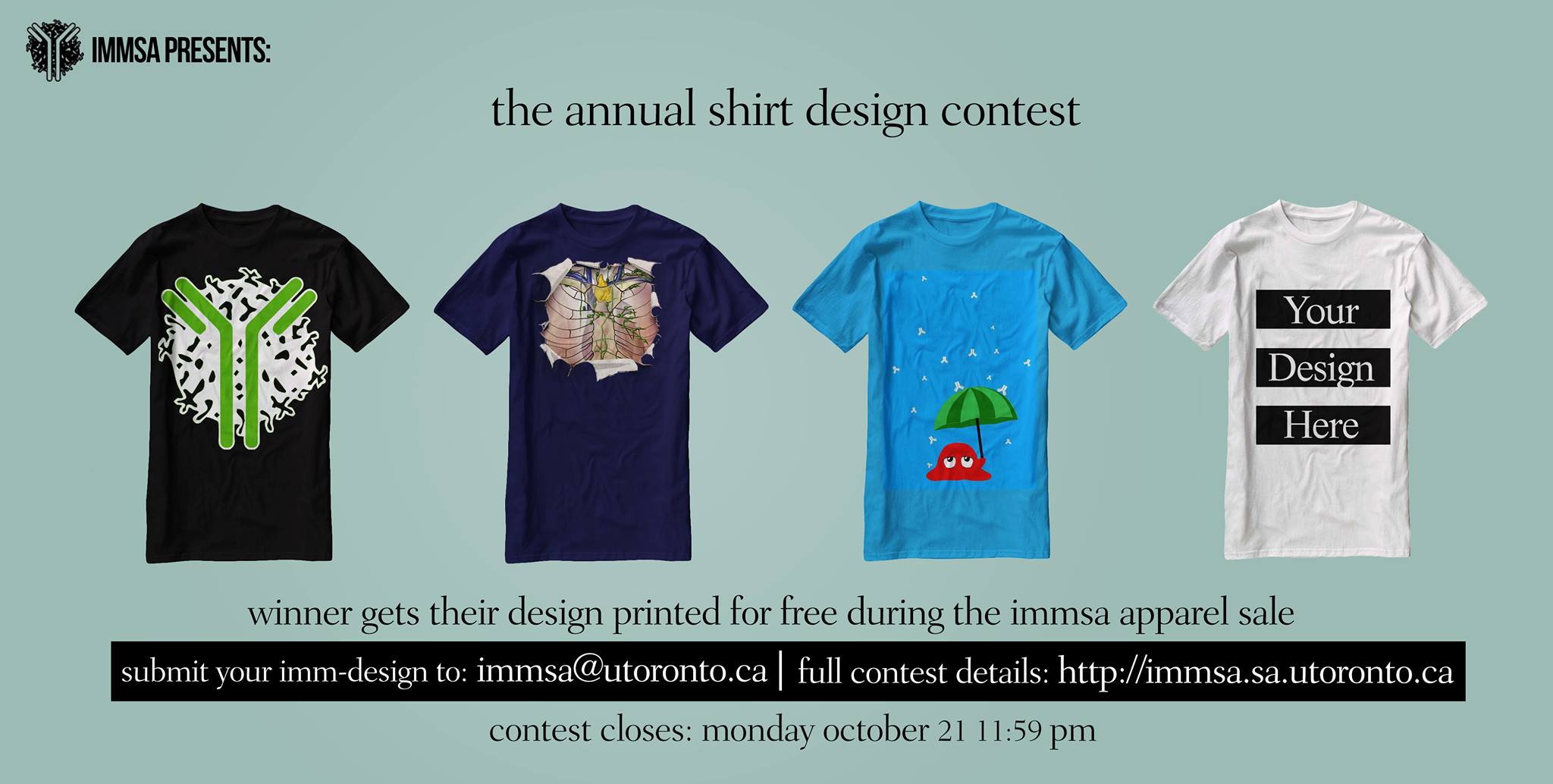 The Immunology Students' Association (IMMSA) is looking for t-shirt designs for our annual merchandise sale!
Guidelines:
1)  The contest is open to all current University of Toronto students.
2)  Designs must be immunology-related.
3)  Colour requirements:
-      Maximum of 4 colours in the design
-      Preference will be given to the design using minimal number of colours
4) Winner(s)' designs will be printed on t-shirts and sold to students, faculty, and the community. Winner(s) will also receive a free t-shirt with their printed design on it.
5)  Submissions must be the individual's own original work and may not contain any third-party copyrighted materials. The use of offensive language, profanity, or sexually explicit images or text is also prohibited. The winner(s) will be asked to resubmit their designs as Adobe Illustrator (.ai) or Photoshop (.psd) file format.
6)  The IMMSA Executive Members will vote and decide on the winning design(s) by the end of October. In the case that no submissions are deemed appropriate, IMMSA reserves the right not to select a winner or to cancel the contest.
7)   Submissions are due by Monday, October 21st, 2013, 11:59pm.
8)   All submissions are to be sent to immsa@utoronto.ca
Good Luck