IMMSA Gear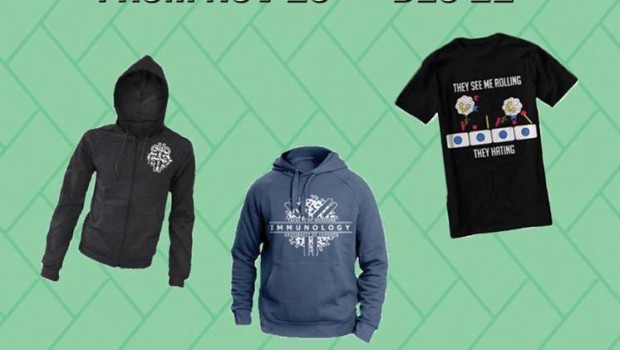 Published on November 24th, 2016 | by Sonya Kim
0
IMMSA 2016 – 2017 Apparel Sales NOW OPEN
Want to rock that IMM-swag with puns and lymphocytes abound? It's that time of year again…
Apparel Ordering Period
November 25th to December 22nd 
1) How do I make my apparel order?
Fill out the online IMMSA Apparel Ordering Form: IMMSA Apparel Ordering Form
Alternative, you can contact your IMMSA Representative through email or in person. Please provide them with the following:
| | |
| --- | --- |
| Item Design: | Contact Name: |
| Quantity: | University of Toronto Email: |
| Colour: | Telephone Number: |
| Size: | Student Number: |
Note: If you are making an order as a group, provide only one person as the primary contact
 2) How do I pay for my order?
Once you place your order, you will be emailed your invoice. Both cash and credit card are acceptable forms of payment.
If you pay by credit card: you will be sent a Paypal link to securely pay for your order online.
If you pay by cash: your IMMSA Representative will meet up with you on campus to accept your payment (in exact change please).
Note: Your order will not be placed until payment is received.
All payments must be received by Thursday December 22nd, 2016.
3) When can I get my order?
Your order will be available for pick-up after the December break.
Note: Only the primary contact person may pick up the ordered items. You will be asked to provide your student number during pick-up.
4) Who do I contact for general inquiries?
Conan Chua & Natalie Hoffmann – immsa@utoronto.ca