2016-2017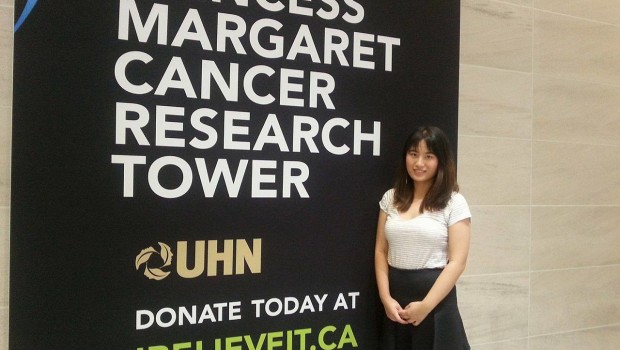 Published on November 6th, 2016 | by Sonya Kim
0
Nancy Qin, 4th Year Major
Nancy is a 4th year Immunology Major student currently working in Dr. Lena Serghides's Lab.
Could you give us a quick overview of what your project is about?
With the introduction of cART, or combination antiretroviral therapy, HIV positive individuals can effectively control their viral load. This allows HIV positive women to have children without the fear of HIV transmission. Such children are an example of HEUs, or HIV exposed but uninfected individuals, and currently little is known about effects of their prenatal exposure to cART, HIV, or their prenatal growth within an environment compromised by an HIV infection. Given the number of HIV positive females on cART globally, an entire generation of HEUs are growing up with possible adverse health outcomes that have neither been studied extensively nor resolved. Dr. Serghides's lab is studying factors that can potentially compromise the health of HEUs. My project focuses on how HEUs may respond differently to a malaria infection as compared to unexposed individuals, and I'm investigating the difference using an animal model.
What inspired you to get involved with Immunology research?
My interest in immunology research stems from its versatility and applicability. Research findings within the field of immunology has the potential to be applicable in combating cancer, HIV/AIDS, and transplant rejections, which can have a positive impact on a global scale.
What do you find most interesting about your project?
I work with mice, so getting them to cooperate with me is a huge challenge! But it is definitely an interesting aspect of my project.
What do you hope to gain from undergraduate research?
In addition to gaining an in depth understanding of my research topic, I hope to master a number of laboratory techniques useful for scientific research.
How has your research experience influenced your future plans?
While research within the field of immunology seems to hold a lot of promise, I was never particularly interested in pursuing it. I'm glad to say my experience in the laboratory has changed my views. I'm now looking to be more actively involved in future research projects.
Are you involved in other activities outside of the lab?
I'm currently the Vice President of IMMSA and a logistics coordinator for GHE (Global Health Engage), a sub-committee under UTIHP (University of Toronto International Health Program).
Do you have any advice for students looking to get involved in research?
Contacting professors and PIs can seem very daunting, but I find that approaching them in person can make a difference, even if your portfolio isn't the best on paper. Read their research and talk to them about what you found interesting.