2016-2017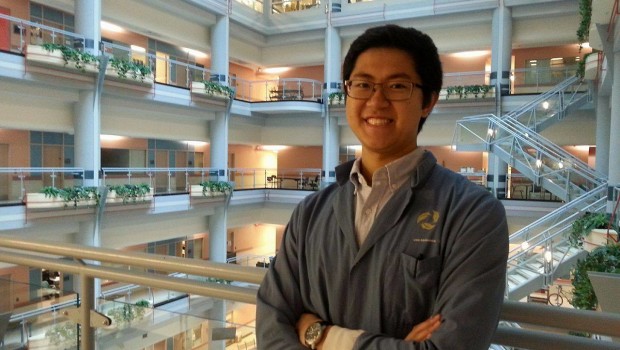 Published on September 29th, 2016 | by Sonya Kim
0
Edward Koo, 4th Year Specialist
Edward is a 4th year Immunology Specialist student currently working in Dr. Naoto Hirano's Lab.
Could you give us a quick overview of what your project is about?
Our lab works in the field of cancer immunotherapy. Specifically, my project looks at characterizing the gene repertoire of CD1-restricted T cell receptors. There has been a ton of research concerning the typical MHC-restricted T cell receptor that recognizes peptides, but not as much is known about these CD1-restricted T cells that recognize lipids.
What inspired you to get involved with Immunology research?
I was interested in immunology because of its involvement in so many diseases, and specifically cancer immunology because a lot of the recent clinical trials seemed very exciting and interesting.
What do you find most interesting about your project?
I like how I have a lot of freedom to approach scientific problems in a variety of ways. Doing research, analyzing data, and figuring out why things do or don't work will always be more interesting than simply reading about experiments other people have done.
What do you hope to gain from undergraduate research?
In the beginning, I wanted to gain some experience as to what a career in scientific research would entail, and to see if research was right for me.
How has your research experience influenced your future plans?
I realized that there are a lot of career opportunities out there in the life sciences beyond just medicine. Research is an amazing opportunity to get a glimpse into how science works, and to put into practice the things that you only read about in class.
Are you involved in other activities outside of the lab?
I play Ultimate Frisbee as a player for Innis College and I religiously watch NBA basketball. I'm also part of the Undergraduate Immunology Students' Association.
Do you have any advice for students looking to get involved in research?
Try and find a field that you truly find interesting. It's easier to show passion and a willingness to work hard to professors when you are actually interested about a topic.