2016-2017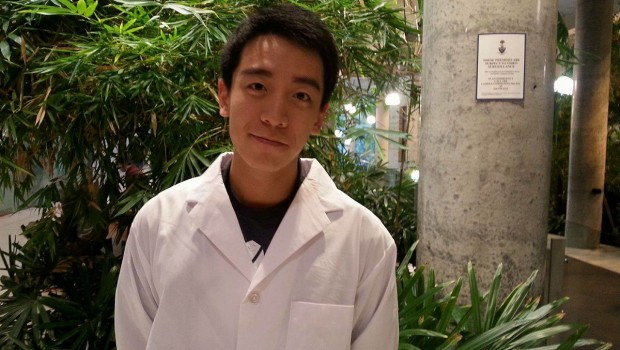 Published on September 29th, 2016 | by Sonya Kim
0
Frank Pang, 4th Year Specialist
Frank is a 4th year Immunology Specialist student currently working in Dr. Jeschke's Lab.
Could you give us a quick overview of what your project is about?
My lab's focus of research is on burn injury treatment and tissue regeneration. My project looks into the link between adipose tissue and liver dysfunction after a burn injury. I'm trying to find out if adjusting concentrations certain mediators (like cytokines) released after injury can help to speed up recovery.
What inspired you to get involved with Immunology research?
When I was in first year and unsure of what branch of science to specialize in, I took a few different science courses to see where my interests lie. One of the courses I took was IMM250. There, I discovered my interest in diseases and how the body fights them off. The course inspired me to delve deeper in the field of immunology and I can think of no better way to do so than through research.
What do you find most interesting about your project?
The practical applications of my research are what interest me the most. Burn injuries are more common than people would think. Knowing that my research goes to improving treatment for burn victims really encourages me to keep working hard.
What do you hope to gain from undergraduate research?
Aside from the lab experience, I hope to gain a better understanding of how well my strengths can be employed in a lab setting.
How has your research experience influenced your future plans?
It has opened my eyes to the possibility of pursuing research as a career.
Are you involved in other activities outside of the lab?
I play the trumpet as a hobby and I will potentially be part of the Varsity Squash Team.
Do you have any advice for students looking to get involved in research?
You have to be proactive and e-mail professors whose research interests you. Even when you apply for a research position through a department's program, still e-mail the professors personally.