2014-2015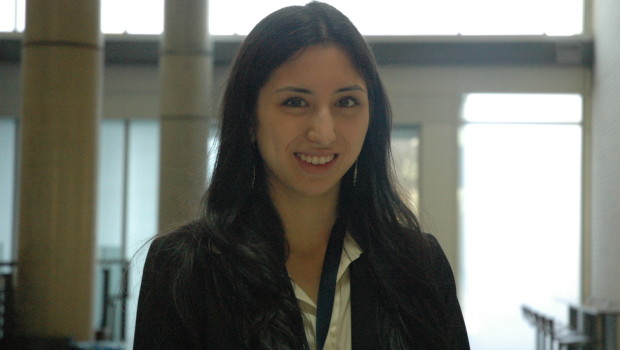 Published on May 25th, 2015 | by Sonya Kim
0
Caitlyn Hui
Caitlyn is a McGill University student who presented her work at OQUIC this year.
How did you get your current research position?
I would say I got my current position in the traditional way. While looking for a lab to work in over the summer at McGill, I emailed many different professors who were conducting research I was interested in. I was lucky that Dr. Krawczyk contacted me back and, following an interview, offered me a position in her laboratory, as she has been an incredibly inspiring mentor and the entire work environment is very supportive.
Could you give us a quick overview of what your project is about?
I am currently studying dendritic cells within the cancer microenvironment. Specifically, we're trying to gain a better understanding of the mechanisms by which tumour-derived factors inhibit dendritic cell activation, as well as whether tumour-derived factors limit T cell activation through suppressing dendritic cells.
What's your favourite thing about your project?
What I love about cancer immunotherapy research in general is how applicable it is. All over the globe, many different researchers and laboratories are looking at immunotherapy from so many different perspectives, which makes being apart of the field really exciting. I love the collaboration and the fact that our research efforts may one day make a difference to someone. I also love my laboratory—the team is so supportive and inspiring and made my entire experience fantastic.
Do you have other research experiences as well?
Before starting my honours project in my fourth year at McGill, I worked at the same laboratory, the Krawczyk laboratory, but focused my efforts on characterizing the effects of the miRNA-451 on dendritic cell activation. It was a really interesting experience, and helped prepare me for my subsequent research.
Are you involved in other activities outside the lab?
I am actually in the process of graduating from McGill University, but during my time at McGill I was also highly involved with one of the campus newspapers, the McGill Tribune. I spent two years as the Science and Technology Editor, and one year as the Features editor. I loved working in a lab and writing science articles, because it really allowed me to focus on science communication. There are so many interesting discoveries and information to share within science, and I think it's important that people give the field a voice.
What advice would you have for other students looking to get involved in research?
My advice would be to never consider yourself too young or inexperienced. Before I started working in the Krawczyk laboratory, I was afraid that because I didn't have any lab experience I wasn't qualified.