2014-2015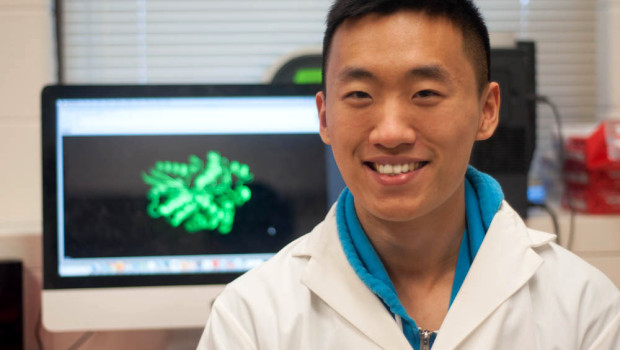 Published on January 24th, 2015 | by Sonya Kim
0
River Jiang, 4th Year Specialist
River is a 4th year Immunology Major student currently working in the lab of Dr. Marc Meneghini.
How did you get your current research position?
I looked through the Molecular Genetics faculty list and contacted researchers whose work interested me.
Could you give us a quick overview of what your project is about?
I work on the mechanisms of epigenetic inheritance and control of gene expression. More specifically, I am investigating the genome-wide effects of histone demethylases on transcriptional regulation using yeast as a model organism.
What's your favourite thing about your project?
I love how powerful and facile yeast genetics is, and the rich trove of genetic information available in databases and in papers. References for virtually every question you can think of can be found in the literature, and new techniques are being pioneered using yeast every day.
How has your research experience influenced your future plans?
I love carrying out a research project, and I hope to pursue a career in the sciences in the future.
Do you have other research experience as well?
I have also worked in Dr. Trevor Moraes' lab in the Department of Biochemistry, looking at the membrane transport of a pathogenic factor in the bacterium Neisseria meningitides.
Are you involved in other activities outside the lab?
Outside of lab I am involved in various students unions and clubs. I also enjoy programming, and recently I have participated in a hackathon at UPenn.
Who's your favourite scientist?
Gerald Fink, who helped pioneer the use of yeast as a model organism for molecular biology. His lab developed the method for transforming foreign DNA into yeast crucial for performing genetics, which has allowed for countless discoveries to be made since.